Online Learning Resources
from the 2020 Woody Plant Conference Sponsors
While we won't be meeting in person in 2020, we are excited to share with you online learning resources provided by the sponsoring institutions.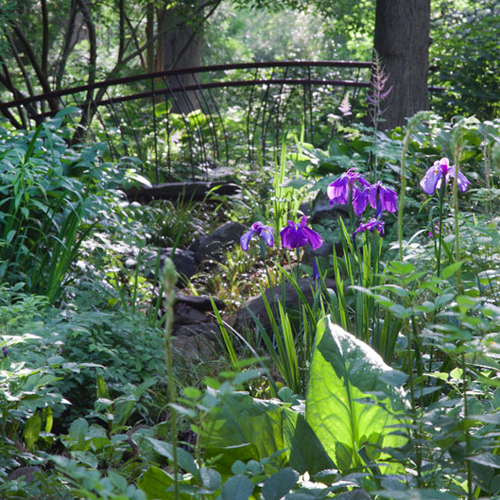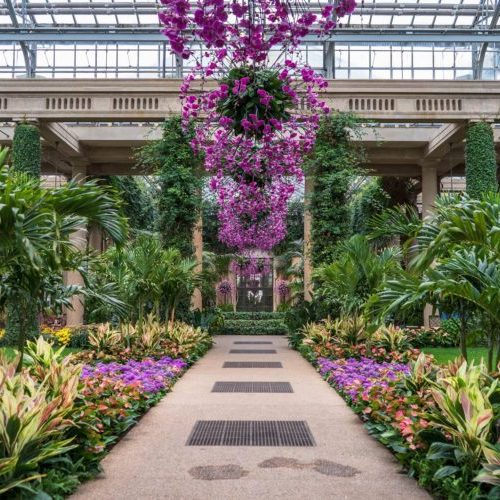 Longwood Gardens
Welcome two woody plant experts as they team up to present an inspiring and practical talk on the ever-changing role of woody plants in the landscape. William (Bill) Cullina of the Morris Arboretum and Tom Smarr of the Jenkins Arboretum bring a plethora of experience designing, planting, and maintaining several of the most high-profile gardens in the Northeast.
Director's Cut: Rethinking the Role of Woody Plants
Creating an Oasis: Selection of Woodies in Unusual Large Settings
Shrubs and trees can provide great scale, frame, and perspective, especially in landscapes such as urban parks, greenways, and open farms. Tom Smarr teaches us how to have fun with the design of woodies on a large scale that can provide uniqueness and creativeness, producing desired destinations and play. Learn about the interplay with large- and medium-sized trees, fast growers for quick shade, and edible nuts/fruits.
What Do You Mean I'm Not a Perennial!?! Shrubs and Small Trees for Perennial Companionship
Most folks are familiar with the concept of the mixed border—perennials, annuals, shrubs and evergreens blended together in a seamless composition with year-round appeal. It sounds good in theory, but transplanting this concept into a real garden is more difficult than it seems. In this talk, Bill Cullina profiles his favorite "natural mixers," focusing on woody plants that bring form, texture, color, and wildlife to the perennial garden.
 Visit the Longwood Gardens Website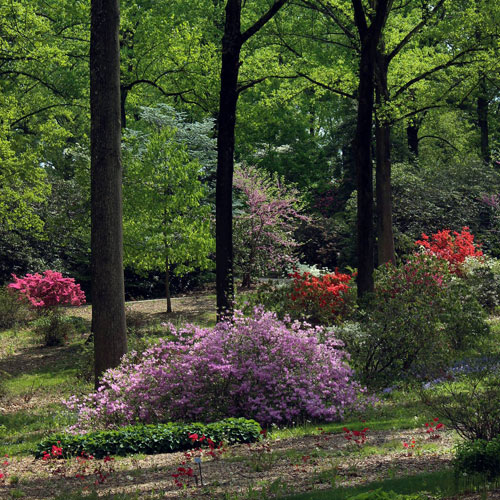 Pennsylvania Horticultural Society
Find info and videos about tree care, tree planting, and upcoming tree related activities PHS is hosting.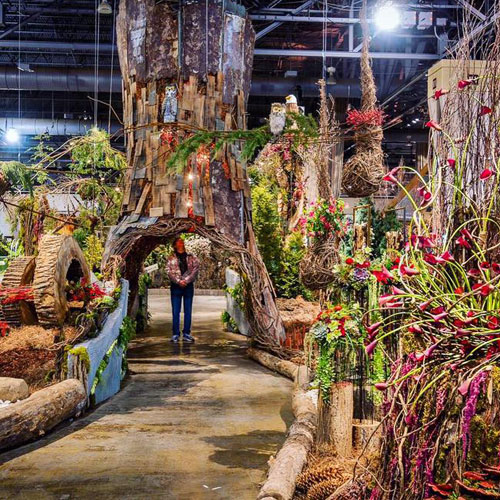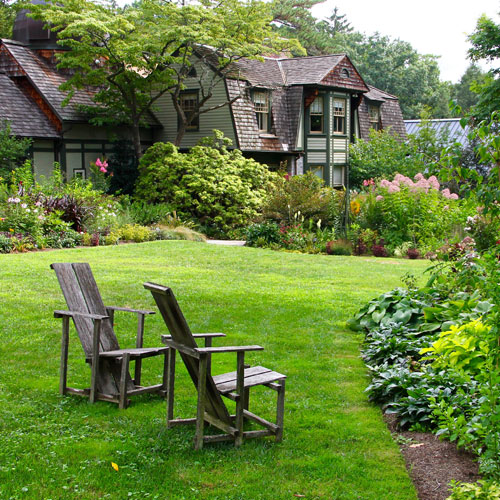 Scott Arboretum of Swarthmore College